Joss Whedon
 knows perfectly the world of superhero comics. 
The director of ' 
The Avengers
 ' and his sequel ' 
Avengers: The Age of Ultron
 ' surprised us all with his signing for the 
extended DC Universe
 , for which he 
will direct ' 
The Justice League
 ', replacing 
Zack Snyder
 , and Also a film focused on Batgirl.
Whedon concentrated all his efforts in making a film on Barbara Gordon but things changed suddenly for him when it had to replace to Snyder due to a 
familiar 
tragedy
 . 
It was then that rumors were fired that Batgirl might appear in 'The League of Justice'. 
However, fans of the superheroine will have to wait a little longer to see it on the screen because according to reporter 
The Wrap
Umberto Gonzalez, in the film will not appear Batgirl or any other new superhero.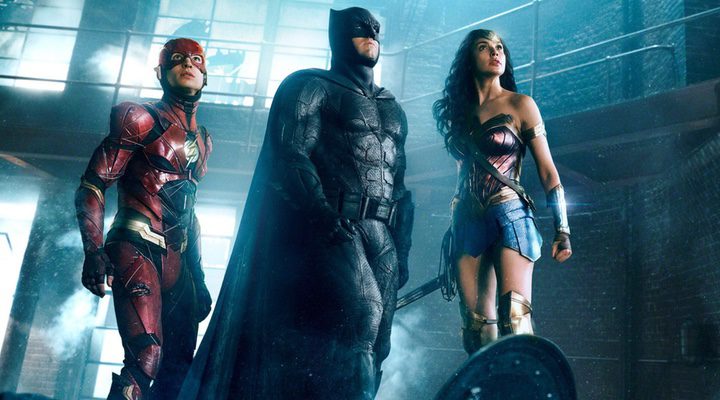 This information has been revealed through a report that Gonzalez brought to his program Heroic Insider although neither Whedon nor 
Geoff Johns
 , producer of the film, have spoken about it. 
The production of 'Justice League' is long and may at the last moment Warner Bros decided to include Batgirl in the film, even if only by a cameo
 , which would displease many fans, since they want to see the character In all its splendor and not only in a couple of scenes.
New course in '

The Justice League'?
The fact that Whedon does not include Barbara Gordon in 'The Justice League' shows that the director does not want to make too many changes and intends to take the film in the direction Snyder had started. 
However, 
the director brought a new composer to create the original music and it would not be surprising if he took the opportunity to launch his character and thus attract interest for his Batgirl project.
But all these are assumptions. 
For now, it seems that Whedon's efforts are in the film that Snyder started and that we will not see the character of Batgirl in it, although everything is subject to change. 
The director still has to finish the script for 'Batgirl' and then perform the casting to find the perfect actress to play the superheroine. 
Whedon recently stated that he would like an unfamiliar face for the role
 which could make it much simpler for the character to appear in 'The League of Justice'. 
But as we have said, it seems that we will have to wait for ' 
Batgirl
 ' to see Barbara Gordon on screen and that 'In the League of Justice', which opens in Spain on November 17, there will be no surprises to this respect.