Again, we will see John Boyega playing a renegade Imperial soldier, who fights on the side of the Resistance. And of course, the British actor knows a lot more than we could imagine of the next film of ' Star Wars '. So in his last visit to the BBC Radio4, has confirmed who will be in charge of starring the famous cameos as stormtroopers in ' Star Wars: The Last Jedi '.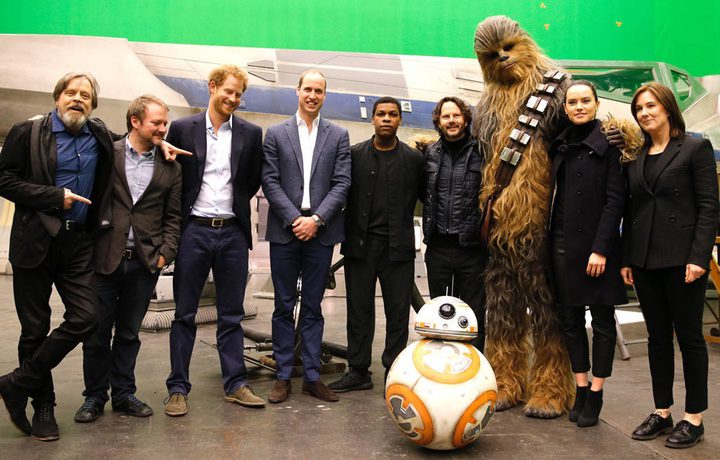 We had seen (rather we have been warned) on other occasions to several Hollywood personalities follow the Orders of the Dark Side under a white helmet, but this will be the first time we see someone from royalty. Yes, yes, as you read it. Princes Harry and William of England have been on the set, alongside actor Tom Hardy, and Boyega may have spoiled the surprise: "I'm tired of so much secrecy, they came to the set, they were there, I'm tired of hiding it. I was tired of avoiding it, they were there.There was also Tom Hardy."
From the tone used in his revelation, it seems that Boyega felt as if he was not doing the right thing, and maybe it was. Earlier this year, it was rumored that the children of the Queen of England had participated in the film under the iconic helmets, so that they were not easily recognized. But it has finally been confirmed, anyone now tells Rian Johnson that his film is not the jewel in the crown.
What to expect from episode VIII
In this new installment of the most famous galactic saga of all time we will see again: Daisy Ridley , Mark Hamill , Carrie Fisher , Adam Driver and Oscar Isaac , among many others. The film will continue where it was left in ' Star Wars: Episode VII – The Awakening of Force ', in the journey undertaken by King, the new Captain of the Millennium Falcon. 'The Last Jedi' will premiere on December 15 in cinemas .